The location of Backbury House Retreats, is on Backbury Hill, its namesake, where the house affords spectacular views over the Wye Valley.
The house overlooks Haugh Wood, which is listed as a Site of Special Scientific Interest for its rich diversity of butterflies and moths.
The landscape and its wildlife offer a rich and inspiring resource for our Backbury House retreat packages.
Backbury House Studio
Our studio is a fully equipped creative hub, offering two separate studios with both having panoramic views of the idyllic scenery.
The main studio is a large and comfortable space in which to relax and create. It is a versatile space which can also be used for exhibitions and social events. Furthermore, the flexible furniture arrangement allows the room to be converted to a fully functioning art studio.
Our smaller studio, situated on the first floor, offers a more intimate space perfect for photography or mindful practice.
All of our studios are fully fitted and stocked with art, photography and crafting equipment.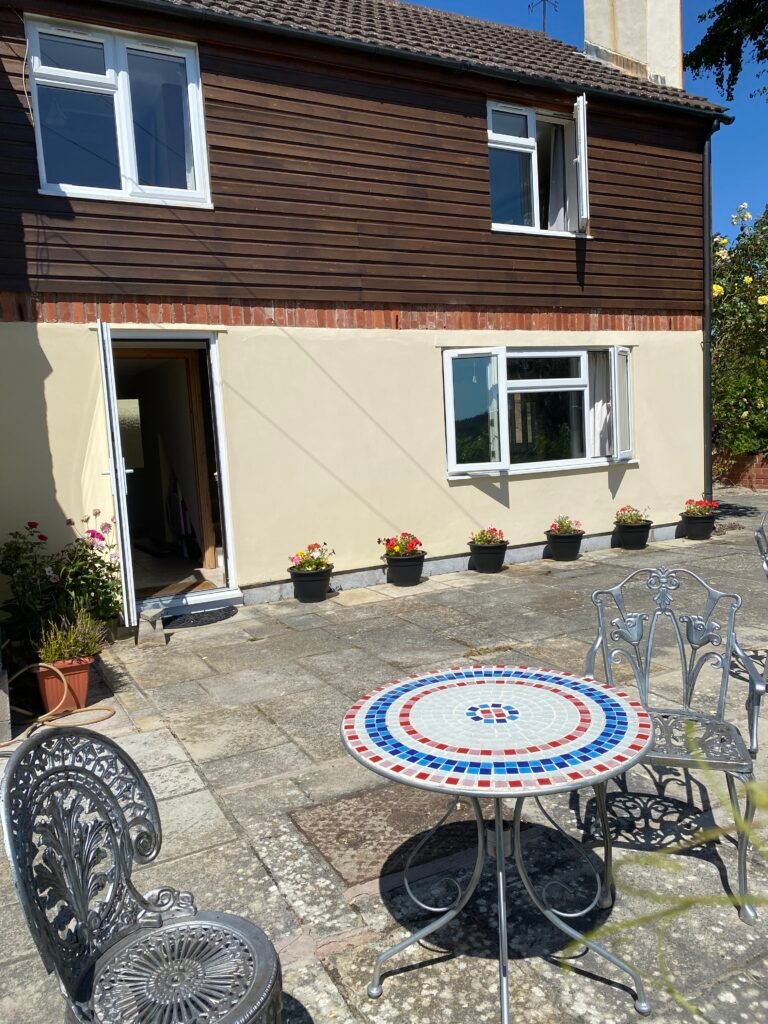 ---
Our host and course tutor
Sharon's background is in education, she holds fully qualified teacher status with over 25 years experience of teaching in a range of educational settings. She has led several art departments as well as held roles as teacher-trainer and examination board moderator.
She has a long held passion for art and has been a practising artist throughout her career. In her spare time you will often find her donned with walking boots exploring the countryside with camera in hand.
---